My Blog
Posts for tag: pregnancy
By Hibbeln & Kowal Dental
December 13, 2019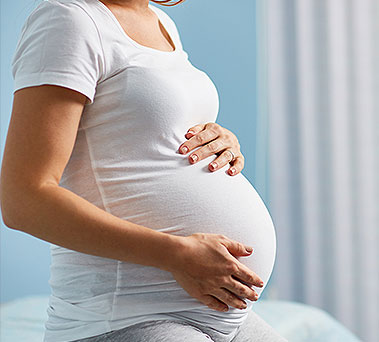 When a woman learns she's pregnant, her first thought is often to do everything possible to protect the new life inside her. That may mean making lifestyle changes like avoiding alcohol or quitting smoking.
Some women may also become concerned that their regular dental visits could pose a risk to their baby. But both the American Congress of Obstetricians and Gynecologists and the American Dental Association say it's safe for pregnant women to undergo dental exams and cleanings—in fact, they're particularly important during pregnancy.
That's because pregnant women are more susceptible to dental infections, particularly periodontal (gum) disease, because of hormonal changes during pregnancy. The most common, occurring in about 40% of expectant mothers, is a form of gum disease known as pregnancy gingivitis. Women usually encounter this infection that leaves the gums tender, swollen and easy to bleed between the second and eighth month of pregnancy.
Untreated, pregnancy gingivitis could potentially advance below the gum line and infect the roots. It could also have an unhealthy effect on the baby: some studies show women with severe gum disease are more prone to give birth to premature or underweight babies than women with healthy gums.
But it can be stopped effectively, especially if it's treated early. Regular dental checkups and cleanings (at least every six months or more frequently if your dentist recommends) can help an expectant mother stay ahead of a developing gum infection.
With that said, though, your dentist's approach to your care may change somewhat during pregnancy. While there's little concern over essential procedures like gum disease treatment or root canal therapy, elective restorations that are cosmetic in nature might best be postponed until after the baby's birth.
So, if you've just found out you're pregnant, let your dentist know so they can adjust your care depending on your condition and history. And don't be concerned about keeping up your regular dental visits—it's a great thing to do for both you and your baby.
If you would like more information on dental care during pregnancy, please contact us or schedule an appointment for a consultation. You can also learn more about this topic by reading the Dear Doctor magazine article "Dental Care During Pregnancy: Maintaining Good Oral Hygiene Is More Important Than Ever."
By Hibbeln & Kowal Dental
July 26, 2019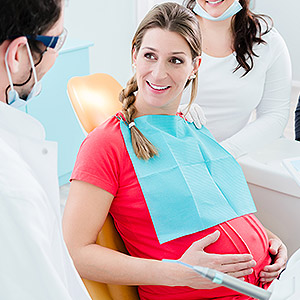 While pregnancy is an exciting time for expectant mothers, it can pose extra health challenges. This is especially true regarding dental health.
Because of hormonal changes that naturally occur during pregnancy, your teeth and gums are at higher risk for dental disease. These changes can increase cravings for carbohydrates, particularly sugar. Increased sugar consumption feeds bacteria found in dental plaque, which is most responsible for tooth decay and periodontal (gum) disease.
Hormonal changes can also make your gums more susceptible to infection. Conditions may be favorable for a form of gum disease called pregnancy gingivitis, which can begin as an infection in the surface layers of the gums. But like other forms of gum disease, pregnancy gingivitis can advance below the gum line and lead to serious health consequences.
Because of this "pregnancy effect" on your teeth and gums, there are some things to which you should pay heed while you're expecting. First and foremost, keep up a daily regimen of brushing and flossing to remove accumulated dental plaque. You should also control your sugar intake to minimize bacterial growth that can cause disease.
It's also important for you to continue regular dental visits during your pregnancy. Your dentist will monitor your dental health and initiate treatment if you begin to show signs of disease. Besides professional cleanings, your dentist may also prescribe antibacterial mouthrinses to combat bacteria.
As far as dental procedures, essential treatments like fillings, root canals or extractions are usually considered safe to perform during pregnancy. But elective treatments of a cosmetic nature are best postponed until after your baby's delivery.
One last tip: because of the higher risk of tooth decay or gum disease, be on the lookout for any abnormal signs in your mouth. This includes spots on the teeth, tooth pain or swollen, reddened or bleeding gums. If you see any of these signs, see your dentist as soon as possible.
Your teeth and gums are indeed at risk for disease during pregnancy. But daily hygiene, regular dental care and attention to signs of disease can help keep that danger at bay.
If you would like more information on prenatal dental care, please contact us or schedule an appointment for a consultation. You can also learn more about this topic by reading the Dear Doctor magazine article "Dental Care During Pregnancy."