My Blog
Posts for: January, 2021
By Hibbeln & Kowal Dental
January 16, 2021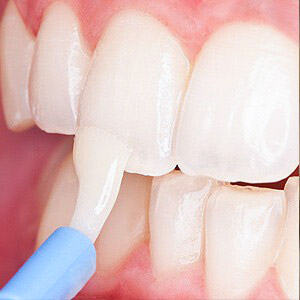 Tooth decay is perhaps the biggest danger your child's teeth can face. Not only can it rob them of primary teeth now, but the loss of teeth at this early age could also lead to future bite problems.
That's why it's important to reduce the risk of tooth decay through daily brushing and flossing and regular dental cleanings. You child may also benefit from another measure that enhances those other hygiene efforts—topical fluoride applied directly to tooth surfaces.
Fluoride is a naturally occurring chemical that's been demonstrated to strengthen tooth enamel against contact with acid, the main cause of tooth decay. Today, fluoride is added not only to toothpastes and other dental hygiene products, but also in minute amounts to drinking water supplies across the country.
Even if your child takes in fluoride through one or more of these sources, there may still be a benefit to a topical application. For one, topical applications are usually stronger than fluoride toothpaste or fluoridated water supplies and can have greater effect. And because fluoridated water is ingested first before traveling through the bloodstream to the teeth, directly applied fluoride can strengthen them much faster.
But are these stronger concentrations of topical fluoride safe? Studies have shown no long-term health risk, but there can be temporary side effects like stomach pain, vomiting or headaches if the patient accidently swallows too much of the solution during the application. These side effects, however, can be minimized through safety measures dentists put in place during the procedure.
One study by the Cochrane Oral Health Research Group seems to show that the long-term benefit of topical fluoride is well worth this minor risk of side effects. After reviewing several scientific studies involving thousands of patients, the group found an overall 28% reduction in decayed, filled or missing teeth over a number of years among those who received a topical fluoride treatment.
Because of these and other forms of evidence, fluoride applications in either gel, foam or varnish forms have become a routine part of preventive care for children. Discussing it with your dentist, you may find it could be an extra weapon for your child in fighting tooth decay.
If you would like more information on how to protect your child's teeth from decay, please contact us or schedule an appointment for a consultation. You can also learn more about this topic by reading the Dear Doctor magazine article "Fluoride Gels Reduce Decay."
By Hibbeln & Kowal Dental
January 06, 2021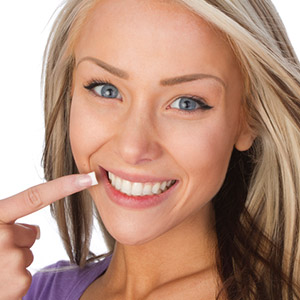 As part of the fight against COVID-19, many of us have been wearing some form of face mask in public for most of 2020. While it's intended for good, mask wear has had some unintended consequences. For one, it's inhibited the expression of one of our most important social abilities—smiling.
We're all hoping, though, that 2021 will be different—that our smiles will once more shine out from behind our masks. If and when that happens, you'll want to be ready: Here are a few things you can do in the new year to give your smile a nice upgrade.
Teeth whitening. Fighting teeth yellowing is an ongoing battle. Certain foods, staining beverages and habits like smoking can take the gleam from your smile in no time. But you can brighten up dull teeth with a professional whitening treatment. And because our bleaching solutions are stronger than you'll find in your local retail store, the shine could last for years with only an occasional touchup.
Orthodontics. Straightening teeth orthodontically not only can improve your dental health and function, it could revamp your smile (you might call it the original "smile makeover"). Even if you're well past your teens, an orthodontic correction may still be a viable option. And if you're concerned about your appearance during treatment, you might be able to take advantage of nearly invisible clear aligners.
Bonding. A chipped tooth can certainly detract from an otherwise attractive smile, but it may not take extensive means to repair it. Many chipped or disfigured teeth can be made whole through dental bonding. This technique bonds a color-matched dental material called composite resin directly to the tooth. Best of all, the treatment may only take one visit.
Veneers and crowns. For more extensive chipping or staining, you can step up to a custom-made porcelain veneer or crown. Veneers are thin layers of porcelain that are bonded to the face of teeth to mask imperfections. Crowns cover a damaged but otherwise viable tooth to protect it and give it a more attractive appearance.
Dental Implants. If you have a missing tooth—or one that's simply past saving—consider replacing it with a dental implant. A dental implant attached to a crown is the closest thing we have to a natural tooth in both appearance and function. In fact, most people with implant-supported replacement teeth forget they have dental implants. We can also merge implants with other restorations like dentures or bridges for a more secure, comfortable hold and a more natural smile.
These and other cosmetic enhancements could make a big difference in your smile. To find out how, see us for a complete dental examination and consultation. We want you to be ready for what we hope will soon be a "mask-free" 2021.
If you would like more information about improving the look of your smile, please contact us or schedule a consultation. To learn more, read the Dear Doctor magazine article "Cosmetic Dentistry."