My Blog
Posts for: October, 2020
By Hibbeln & Kowal Dental
October 18, 2020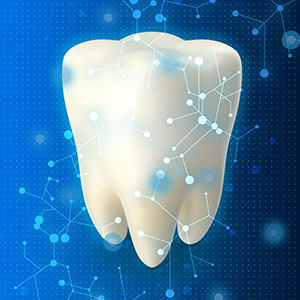 What a difference a hundred years can make—especially the last one hundred. In the early 20th Century, trains were the prime mode of cross-country transportation, electrical power was not universally available, and only the well-to-do could afford automobiles and telephones. We live in a far different world, transformed by digital media, air travel and instantaneous global communication.
Dental care has also made exponential leaps. Dentists in the early 21st Century have more effective and powerful treatments for disease, as well as life-like and durable restorations for missing teeth and less-than-perfect smiles. As far as dentistry goes, you couldn't live in a better time.
But if you thought the last century was amazing for dental care, you won't believe what may soon be coming your way this century. Here are a few of the incredible possibilities poised to become reality in the near future.
Regenerating teeth. As of now, the permanent teeth you have is all you're going to have—but that may soon change. Researchers are closing in on the ability to grow new dentin—and if that becomes practical, other parts of teeth may be next. Utilizing a person's stem cells, the building blocks of specialized human tissue, may yield the greatest prize of all, a completely regenerated tooth.
Targeting bacteria. Tooth decay and other dental diseases are most often caused by bacteria—but not every strain. The true culprits are a select few like Streptococcus mutans, which causes tooth decay. Based on growing knowledge of the human genome, we may one day be able to develop therapies that block transmission of specific bacteria from caregivers to infants, or inhibit these bacteria's ability to produce acid that erodes tooth enamel.
Employing "nano" tools. Nanotechnology tools and devices are no bigger than 100 nanometers (a nanometer is a one billionth of a meter), and perform tasks on the cellular level. Many researchers believe we may soon develop a device of this size that can seek out and destroy tiny clusters of cancer cells within the human body before they spread. This could be a game-changer for treating deadly oral cancer.
The current state of dental care would have amazed our great-grandparents. But we may soon be just as amazed at what 21st Century brings us.
If you would like more information on advances in dental care, please contact us or schedule an appointment for a consultation.
By Hibbeln & Kowal Dental
October 08, 2020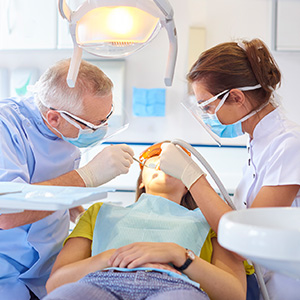 After years battling disease, your troubled tooth reached its useful life's end. It's been extracted, and we've replaced it with a life-like dental implant. So now, as far as the implant goes, disease is no longer an issue…right?
Sorry, no—though not to the same degree as a natural tooth, an implant could be endangered by gum disease. Although the implant's materials can't be infected, the supporting gums and bone can.
In fact, there's a particular type of gum disease associated with implants known as peri-implantitis ("peri" around an implant; "itis" inflammation) that first affects the gums surrounding an implant. Although peri-implantitis can arise from an excess of dental cement used to affix the crown to the implant, it most commonly starts like other forms of gum disease with dental plaque.
Dental plaque, and its hardened form calculus (tartar), is a thin, bacterial biofilm that builds up on teeth surfaces. It can quickly accumulate if you don't remove it every day with proper brushing and flossing. The bacteria living in plaque can infect the outer gum tissues and trigger inflammation.
Gum disease around natural teeth can spread quickly, but even more so with implants. That's because the natural attachment of the gums helps supply antibodies that impede infection. Implants, relying solely on their connection with the bone, don't have those gum attachments. As a result, peri-implantitis can move rapidly into the supporting bone, weakening the implant to the point of failure.
The good news, though, is that peri-implantitis can be treated successfully through aggressive plaque removal and antibiotics. But the key to success is to catch it early before it progresses too far—which is why you should see your dentist at the first sign of gum swelling, redness or bleeding.
You can also prevent peri-implantitis by practicing daily brushing and flossing, including around your dental implant. You should also see your dentist twice a year (or more, if they advise) for cleanings and checkups.
Dental implants overall have a greater than 95% success rate, better than any other tooth restoration system. But they still need daily care and regular cleanings to ensure your implants are on the positive side of those statistics.
If you would like more information on caring for your dental implants, please contact us or schedule an appointment for a consultation.