My Blog
Posts for: June, 2020
By Hibbeln & Kowal Dental
June 20, 2020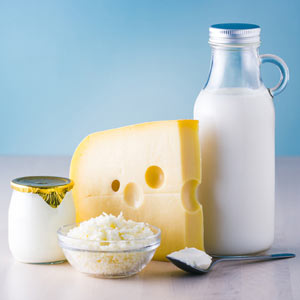 It's National Dairy Month and time to pay tribute to the aurochs, those shaggy creatures who once roamed the Fertile Crescent until people began domesticating them about 8,000 years ago. Today we call them cows, the source of nutritious dairy that can help us, among other things, maintain a healthier mouth.
Since the first auroch roundup, we humans have been drinking milk and eating cheese with abandon—excepting those who suffer from lactose intolerance or who avoid dairy for other reasons, such as the high saturated fat content of some dairy products. However, dairy confers many health benefits, so if you haven't quite made up your mind about this particular food group, you should consider that milk, cheese and other forms of dairy are chock-full of nutrients. And, it just so happens, some of these nutrients are especially beneficial for your teeth.
Calcium. You can get this important mineral from different foods, but dairy is loaded with it. Similar to our bones, tooth enamel absorbs calcium, which in turn strengthens it against decay.
Phosphorus. Phosphorus, another mineral found in dairy, is highly beneficial for overall health. In regard to teeth, phosphorus helps calcium maximize its strengthening ability in enamel.
Vitamin D. This nutrient helps your enamel absorb calcium, whereas a vitamin D deficiency increases your susceptibility to both tooth decay and gum disease.
Casein. This dairy protein can form a protective film over teeth. Coupled with other nutrients, this further reduces your risk of tooth decay.
Eating dairy is definitely beneficial for your dental health. If needed, you can select lactose-free dairy products. And to cut down on saturated fat, you can choose low-fat or fat-free dairy products. You can, for example, drink non-fat or low-fat milk, or indulge in some non-fat Greek yogurt with granola or in a fruit smoothie. Cheese is also an excellent type of dairy for teeth because it reduces decay-causing acidity during and after meals. So try eating a bite of cheese by itself, or experiment by adding it to vegetable dishes or salads.
As in most things, incorporate dairy into your diet in moderation. A little of this popular food group can go a long way toward keeping your teeth healthy.
If you would like more information about nutrition and your dental health, please contact us or schedule a consultation. To learn more, read the Dear Doctor magazine articles "Nutrition & Oral Health" and "Nutrition: Its Role in General & Oral Health."
By Hibbeln & Kowal Dental
June 10, 2020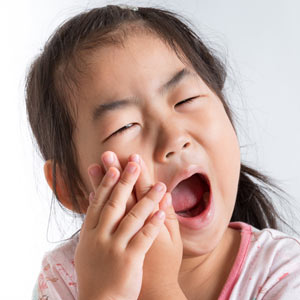 Half of all children will injure at least one tooth before adulthood. That's why we're joining with other health professionals this June to promote National Safety Month. As dentists, we want to call particular attention to potential dental injuries and what parents and caregivers can do to help their child avoid them.
The source for a dental injury usually depends on a child's age and development level. Younger children learning to walk and run are more apt to fall, and may hit their mouth on hard or sharp surfaces. Later on, most dental injuries tend to come from contact during sports play or other physical activities.
Your prevention strategy should therefore adjust to your child's age and activity level. If you have an infant starting to walk, for example, don't allow them to move around carrying a bottle, cup or other hard object that could be a source of injury if they fall. Also, keep an eye out for hard furniture or sharp-edged surfaces as they toddle around.
If you have a highly mobile toddler, discourage them from climbing and jumping on furniture, tables or other hard surfaces. If feasible, pad these surfaces and sharp edges to minimize the force of impact from a collision.
To prevent sports-related mouth injuries in older children and teens, your primary defense is an athletic mouthguard. Mouthguards cushion and absorb much of the force generated during hard sports contact. They should be worn for any physical activity with a potential risk for mouth injury, including practice sessions and informal play like a pick-up basketball game.
A type of athletic mouthguard known as "boil and bite" is readily available in retail sporting goods stores. After purchase, it is softened in very hot water; the wearer then places it in their mouth and bites down to form a permanent impression. Boil and bite mouthguards offer protection, but they can be bulky and uncomfortable to wear.
For a higher level of protection along with a more accurate and comfortable fit, a custom mouthguard created by a dentist is a more desirable option. These are based on a detailed impression of the wearer's bite, so the fit can't be beat. Both types of mouthguard need upgrading periodically in young wearers to accommodate dental development as they age.
Accidents can happen, but there's much you can do to reduce the likelihood of injury to your child's teeth. Protective measures and equipment—as well as a watchful eye—can go far to help them emerge from these active, early years dentally unscathed.
If you would like more information about dental safety, please contact us or schedule a consultation. To learn more, read the Dear Doctor magazine articles "Top 10 Oral Health Tips for Children" and "Athletic Mouthguards."