My Blog
Posts for: April, 2018
By Hibbeln & Kowal Dental
April 22, 2018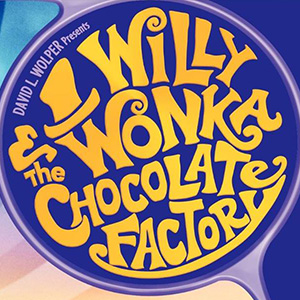 The classic movie Willie Wonka & the Chocolate Factory, starring Gene Wilder, still brings back sweet memories of childhood to people everywhere. Recently, the news broke that a remake of the beloved 1971 film is in now development in Hollywood. But at a reunion of the original cast members a few years ago, child star Denise Nickerson revealed that her role as gum-chewing Violet Beauregard caused a problem: she ended up with 13 cavities as a result of having to chew gum constantly during the filming!
It should come as no surprise that indulging in sugary treats can lead to cavities: The sugar in your diet feeds harmful bacteria that can cause tooth decay and other dental problems. Yet lots of kids (not to mention the child inside many adults) still crave the satisfaction that gum, candy and other sweets can bring. Is there any way to enjoy sweet treats and minimize the consequences to your oral health?
First, let's point out that there are lots of healthy alternatives to sugary snacks. Fresh vegetables, fruits and cheeses are delicious options that are far healthier for you and your kids. Presenting a variety of appealing choices—like colorful cut-up carrots, bite-sized cheese bits and luscious-looking fruits and berries can make it easier (and more fun) to eat healthy foods. And getting kids off the sugar habit is a great way to help them avoid many health problems in the future.
For those who enjoy chewing gum, sugarless gum is a good option. In fact, chewing sugarless gum increases the flow of healthful saliva in the mouth, which can help neutralize the bacteria-produced acids that cause cavities. Gums that have the ADA (American Dental Association) Seal of Acceptance have passed clinical tests for safety and effectiveness.
But if you do allow sugary snacks, there are still a few ways to minimize the potential damage. Restrict the consumption of sweets to around mealtimes, so the mouth isn't constantly inundated with sugar. Drink plenty of water to encourage saliva flow, and avoid sugary and acidic beverages like soda (even diet soda) and "sports" or "energy" drinks. Brush twice daily with fluoride toothpaste and floss once a day. And don't forget to visit our office regularly for routine checkups and cleanings. It's the best way to get a "golden ticket" to good oral health.
If you would like more information about sugar, cavities and oral health, please call our office to arrange a consultation. You can learn more in the Dear Doctor magazine articles "Nutrition & Oral Health" and "The Bitter Truth About Sugar."
By Hibbeln & Kowal Dental
April 12, 2018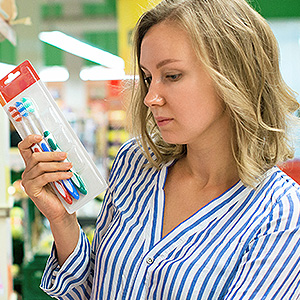 If there's one essential tool for dental health, it's the toothbrush. But though simple in basic design, manufacturers have nonetheless created a dizzying array of choices that often muddy the decision waters for consumers.
It doesn't need to be that way—you can choose the right toothbrush like a boss. First, though, you need to know a toothbrush's purpose expressed as two basic tasks: removing dental plaque, the thin biofilm that causes most dental disease; and stimulating the gums to maintain good health.
So what should you look for in a toothbrush to effectively perform these tasks? Here are 3 important factors to consider when buying this essential dental care tool.
Bristle quality. First, it's a myth that bristles should be hard and stiff to be effective—in fact harder bristles can damage the gums. Opt instead for "soft" bristles that are also rounded on the ends. And look for bristling with different levels of length—shorter length sections work better around the gum line; longer sections help clean back teeth more effectively.
A "Just right" size. Toothbrushes aren't uniform—you'll need to choose a size and shape that works well for you personally. You might find an angled neck or a tapered head easier for getting into your mouth's hard to reach places. If you have problems with dexterity, look for a brush with large handles. And be sure to ask us at the dental office for recommendations on brush dimensions that are right for you.
ADA Seal of Acceptance. Just like toothpaste brands, the American Dental Association assigns its seal of approval to toothbrushes they've evaluated and found to meet certain standards. Although you can find high quality toothbrushes that haven't sought this evaluation, an ADA seal means it's been independently tested and found safe and effective for use.
Of course, no matter how high quality the toothbrush you buy, it'll only be as effective as your brushing technique. So, be sure to use gentle circular or oval motions along all your teeth and gumline surfaces—it should take you about two minutes. We'll be happy to show you the proper technique in more detail, so you'll be able to get the most out of your chosen toothbrush.
If you would like more information on effective daily hygiene practices, please contact us or schedule an appointment for a consultation.