My Blog
Posts for: October, 2017
By Hibbeln & Kowal Dental
October 28, 2017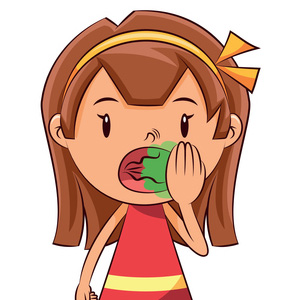 Even the sweetest children don't always have sweet-smelling breath. If your child has persistent bad breath, it may be for one of the following reasons:
POOR ORAL HYGIENE HABITS. Bad breath often results from bacteria on the teeth and tongue that is not effectively removed during brushing and flossing.
Tip: To encourage thorough cleaning as children are developing their oral hygiene habits, try handheld flossers that are colorful and easy to use, sing or play music to make brushing time fun, or try an electric toothbrush with a timer or a tooth-brushing app that keeps kids brushing for a full two minutes.
PLAQUE BUILDUP, TOOTH DECAY AND GUM DISEASE: Plaque, a sticky bacterial biofilm, can build up on tooth surfaces, between the teeth and under the gum line and can lead to tooth decay and gum disease. These conditions may result in bad breath.
Tip: Stay on top of your child's oral hygiene at home, and keep up with regular dental visits for professional cleanings and checkups.
POST-NASAL DRIP: This common cause of foul-smelling breath in children results when excessive mucus is produced and drips down the back of the throat.
Tip: Schedule an appointment with your child's pediatrician to determine and treat the cause.
MOUTH BREATHING. Breathing through the mouth instead of the nose can cause a dry mouth. This can lead to increased oral bacteria, which can cause bad breath. If children breathe through the mouth all the time, not just because of a temporary cold or allergies, your child is at greater risk for tooth decay and gum disease.
Tip: If your child is a chronic mouth breather, schedule a dental visit so we can check for any adverse effects on dental health. Note that over time, habitual mouth breathing may lead to poor alignment of the teeth. An ear, nose and throat (ENT) specialist can treat problems with tonsils, adenoids and sinuses — common causes of mouth breathing.
FOREIGN OBJECT IN THE NOSE. It wouldn't be the first time a child has stuck a pea or other small object up their nose â?? or their sibling's nose — only to find that it won't come back out. A foreign body in the nasal passage can cause infection and lead to bad breath.
Tip: Don't try to remove the object at home, as part of it may remain in the nasal passage. A medical professional will have the right equipment to dislodge the object more comfortably.
MEDICATION. Children who take antibiotics for a long time may develop a fungal infection (thrush) in the mouth. Other medications can cause bad breath due to the way they break down in the body.
Tip: Call your pharmacist if you have a question about medications and bad breath.
MEDICAL CONDITION. Infections of the throat, sinus or tonsils can cause bad breath, as can more serious health conditions.
Tip: If your child's breath is unpleasant for an extended period of time, get it checked out by a health professional.
If you are concerned about your child's breath, schedule a visit. We are happy to remind your child of proper brushing techniques and check for other problems that need to be addressed.
For more on young children's oral health, read "How to Help Your Child Develop the Best Habits for Oral Health" and "Why See a Pediatric Dentist?"
By Hibbeln & Kowal Dental
October 13, 2017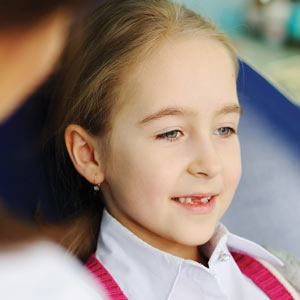 When you think orthodontics, you may instantly picture braces or clear aligners worn by teenagers or adults. But there's more to orthodontics than correcting fully developed malocclusions (poor bites). It's also possible to intervene and potentially reduce a malocclusion's future severity and cost well beforehand.
Known as interceptive orthodontics, these treatments help guide jaw growth in children while mouth structures are still developing and more pliable. But timing is critical: waiting until late childhood or puberty could be too late.
For example, we can influence an upper jaw developing too narrowly (which can cause erupting teeth to crowd each other) with an expander appliance placed in the roof of the mouth. The expander exerts slight, outward pressure on the upper jaw bones. Because the bones haven't yet fused as they will later, the pressure maintains a gap between them that fills with additional bone that eventually widens the jaw.
Functional appliances like the Herbst appliance influence muscle and bone development in the jaws to eventually reshape and reposition them. The Herbst appliance utilizes a set of metal hinges connected to the top and bottom jaws; when the patient opens and closes their jaws the hinges encourage the lower jaw to move (and eventually grow) forward. If successful, it could help a patient avoid more invasive treatments like tooth extraction or jaw surgery.
Some interceptive objectives are quite simple in comparison like preserving the space created by a prematurely lost primary tooth. If a child loses a primary tooth before the incoming permanent tooth is ready to erupt, the nearby teeth can drift into the empty space. Without enough room, the permanent tooth could erupt out of position. We can hold the space with a simple loop device known as a space maintainer: usually made of acrylic or metal, the device fits between adjacent teeth and prevents them from drifting into the space until the permanent tooth is ready to come in.
Interceptive orthodontics can have a positive impact on your child's jaw development, now and in the future. For these techniques to be effective, though, they must begin early, so be sure your child has a complete orthodontic evaluation beginning around age 7. You may be able to head off future bite problems before they happen.
If you would like more information on orthodontic treatments, please contact us or schedule an appointment for a consultation.