My Blog
Posts for: November, 2015
By Hibbeln & Kowal Dental
November 27, 2015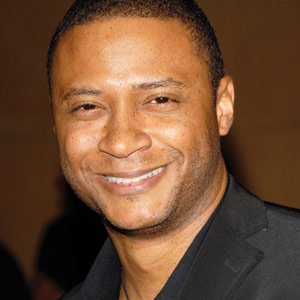 Can you have healthy teeth and still have gum disease? Absolutely! And if you don't believe us, just ask actor David Ramsey. The cast member of TV hits such as Dexter and Arrow said in a recent interview that up to the present day, he has never had a single cavity. Yet at a routine dental visit during his college years, Ramsey's dentist pointed out how easily his gums bled during the exam. This was an early sign of periodontal (gum) disease, the dentist told him.
"I learned that just because you don't have cavities, doesn't mean you don't have periodontal disease," Ramsey said.
Apparently, Ramsey had always been very conscientious about brushing his teeth but he never flossed them.
"This isn't just some strange phenomenon that exists just in my house — a lot of people who brush don't really floss," he noted.
Unfortunately, that's true — and we'd certainly like to change it. So why is flossing so important?
Oral diseases such as tooth decay and periodontal disease often start when dental plaque, a bacteria-laden film that collects on teeth, is allowed to build up. These sticky deposits can harden into a substance called tartar or calculus, which is irritating to the gums and must be removed during a professional teeth cleaning.
Brushing teeth is one way to remove soft plaque, but it is not effective at reaching bacteria or food debris between teeth. That's where flossing comes in. Floss can fit into spaces that your toothbrush never reaches. In fact, if you don't floss, you're leaving about a third to half of your tooth surfaces unclean — and, as David Ramsey found out, that's a path to periodontal disease.
Since then, however, Ramsey has become a meticulous flosser, and he proudly notes that the long-ago dental appointment "was the last we heard of any type of gum disease."
Let that be the same for you! Just remember to brush and floss, eat a good diet low in sugar, and come in to the dental office for regular professional cleanings.
If you would like more information on flossing or periodontal disease, please contact us today to schedule an appointment for a consultation. You can also learn more by reading the Dear Doctor magazine article "Understanding Gum (Periodontal) Disease."
By Hibbeln & Kowal Dental
November 12, 2015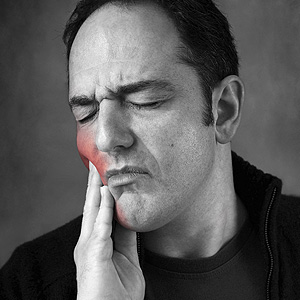 As many as 36 million adults in the U.S. suffer from some form of chronic jaw pain. What's more, many of these may also experience other painful conditions like arthritis or chronic fatigue in other parts of their body.
Chronic jaw pain is actually a group of difficult to define disorders collectively referred to as temporomandibular joint disorders (TMJD or also TMD). TMD not only refers to pain symptoms of the temporomandibular (jaw) joints but also of the jaw muscles and surrounding connective tissue. Most physicians and dentists agree TMD arises from a complex range of conditions involving inheritable factors, gender (many sufferers are women of childbearing age), environment and behavior.
A recent survey of approximately 1,500 TMD patients found that nearly two-thirds of them also suffered from three or more related health problems like fibromyalgia, chronic fatigue syndrome, rheumatoid arthritis, headaches, depression and problems sleeping. The understanding of TMD's connection with these other conditions is in its early stages of research, but there's avid interest among healthcare providers to learn more and possibly devise new treatments for TMD in coordination with these other related conditions.
In the meantime, TMD patients continue to respond best with the traditional approach to treatment, including physical therapy, thermal (hot or cold) compresses to the area of pain, medication and modifying the diet with more easier to chew foods. In extreme cases, jaw surgery may be recommended; however, success with this approach has been mixed, so it's advisable to get a second opinion before choosing to undergo a surgical procedure.
Hopefully, further study about TMD and its connection with other conditions may yield newer treatments to ease the pain and discomfort of all these conditions, including TMD. You can stay up to date on these and other developments for coping with the discomfort of TMD at www.tmj.org and through your healthcare provider team.
If you would like more information on TMD, please contact us or schedule an appointment for a consultation. You can also learn more about this topic by reading the Dear Doctor magazine article "Chronic Jaw Pain and Associated Conditions."