My Blog
Posts for tag: tooth decay
By Hibbeln & Kowal Dental
April 22, 2018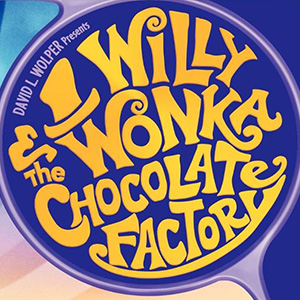 The classic movie Willie Wonka & the Chocolate Factory, starring Gene Wilder, still brings back sweet memories of childhood to people everywhere. Recently, the news broke that a remake of the beloved 1971 film is in now development in Hollywood. But at a reunion of the original cast members a few years ago, child star Denise Nickerson revealed that her role as gum-chewing Violet Beauregard caused a problem: she ended up with 13 cavities as a result of having to chew gum constantly during the filming!
It should come as no surprise that indulging in sugary treats can lead to cavities: The sugar in your diet feeds harmful bacteria that can cause tooth decay and other dental problems. Yet lots of kids (not to mention the child inside many adults) still crave the satisfaction that gum, candy and other sweets can bring. Is there any way to enjoy sweet treats and minimize the consequences to your oral health?
First, let's point out that there are lots of healthy alternatives to sugary snacks. Fresh vegetables, fruits and cheeses are delicious options that are far healthier for you and your kids. Presenting a variety of appealing choices—like colorful cut-up carrots, bite-sized cheese bits and luscious-looking fruits and berries can make it easier (and more fun) to eat healthy foods. And getting kids off the sugar habit is a great way to help them avoid many health problems in the future.
For those who enjoy chewing gum, sugarless gum is a good option. In fact, chewing sugarless gum increases the flow of healthful saliva in the mouth, which can help neutralize the bacteria-produced acids that cause cavities. Gums that have the ADA (American Dental Association) Seal of Acceptance have passed clinical tests for safety and effectiveness.
But if you do allow sugary snacks, there are still a few ways to minimize the potential damage. Restrict the consumption of sweets to around mealtimes, so the mouth isn't constantly inundated with sugar. Drink plenty of water to encourage saliva flow, and avoid sugary and acidic beverages like soda (even diet soda) and "sports" or "energy" drinks. Brush twice daily with fluoride toothpaste and floss once a day. And don't forget to visit our office regularly for routine checkups and cleanings. It's the best way to get a "golden ticket" to good oral health.
If you would like more information about sugar, cavities and oral health, please call our office to arrange a consultation. You can learn more in the Dear Doctor magazine articles "Nutrition & Oral Health" and "The Bitter Truth About Sugar."
By Hibbeln & Kowal Dental
August 16, 2016
Find out more about one of the most common dental issues that affect both children and adults.
You've probably heard the word cavity before. This is a very common disorder that affects the health of your teeth. But, what is it exactly
and what kind of impact does it have on your smile? Our Rochester Hills, MI dentists Dr. Debra Hibbeln and Dr. Mark Kowal have the answers.
What is a cavity?
In essence, a cavity is a hole in the tooth that continues to grow if left untreated. You may also hear cavities called by another name: dental caries. But no matter what they are called they can cause quite a bit of destruction in their wake if you don't turn to our Rochester Hills general dentist for treatment.
So, why does a cavity form in the first place?
The issue is plaque. This sticky film that is made up of bacteria is responsible for your decay. The bacteria on your teeth loves sugar so whenever you eat anything with sugar it turns that sugar into acid. And as you can imagine, acid will eat away at even the strongest tooth enamel.
What happens if I don't treat my cavity?
If you never go to the dentist, particularly for your routine cleanings, then you'll more than likely find yourself dealing with some pretty nasty cavities (or worse!) down the road. If left untreated, the acids that we mentioned before will continue to eat away at the tooth until it reaches the inside, where internal structures of the tooth will start to decay. This is usually when a toothache sets in because the decay has already affected the nerves of the tooth.
Through X-rays and a physical exam, we will be able to determine the severity of your cavity and also whether you will need a dental filling or root canal treatment. Cavities are easily removed by drilling out the decayed enamel of the tooth and then filling up the hole with a special tooth-colored resin. This procedure can easily be performed right here in our office in just one visit.
Don't let cavities scare you. Arm yourself with a great oral care routine and make sure to visit Hibbeln & Kowal Dental in Rochester Hills every six months if you want to keep your smile looking its best.